Winner of product design awards comes with Dial controller and Wireless option
iF Product Design Award 2020 from Germany and Golden PIN Product Design Award 2020 from Taiwan, this award winning professional-grade Huion Inspiroy Dial Q620M creative pen tablet comes with window dial like function wheel is its unit appearance.
This wireless Huion tablet model Inspiroy Dial Q620M is made for professional creators like artists and designers to gives the new experience of wireless fexilibility. Dial in boundless possibility gives excellence user experience to have a better life-style with wireless connection.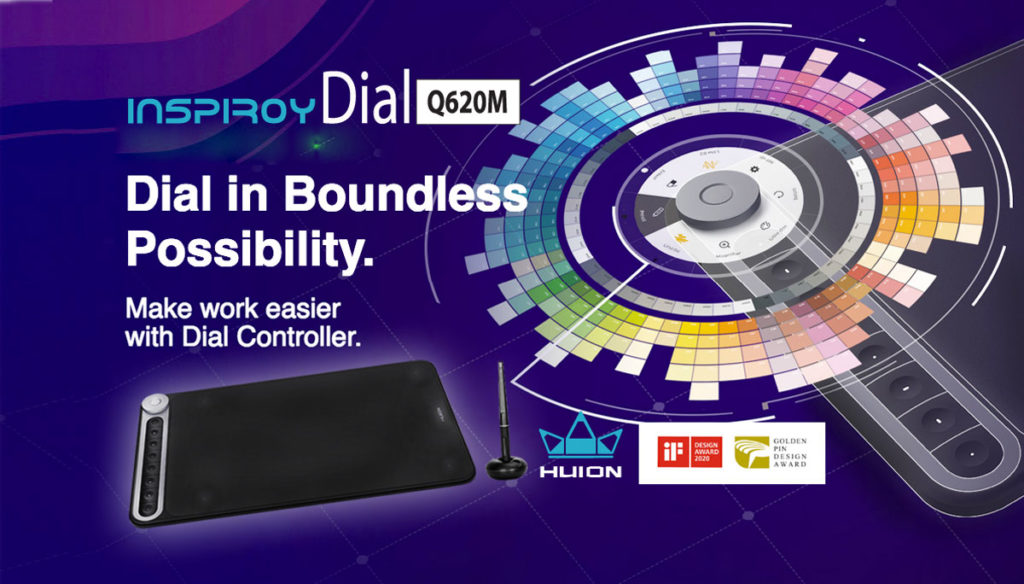 The compact design and ultra-thin body make the product more portable. There are LED lights under each button. The lighting effect and the material of aluminum alloy convey a strong sense of technology. The dial supports both rotation and pressing and can be used to realize scaling brush and canvas, function switching, calling out interface and adjusting volume.
Follow here to can get your very own unit come with Local warranty.
Huion Singapore Official Store. Where you can buy officially with one year Local (Singapore) warranty.
Corporate Purchase: WhatsApp: +90926062
Featured Products