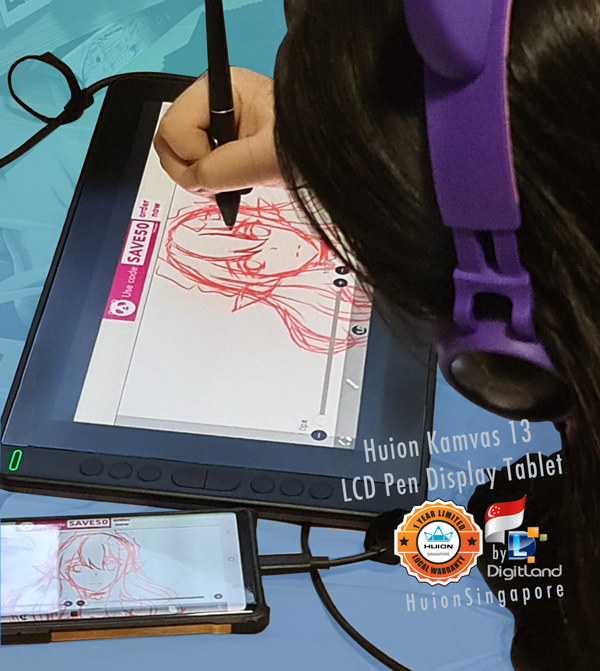 ✅ Enlarge ✅ Engage ✍️ Create with HUION
🇸🇬 13 years old, Singapore girl ( Instagram @Mochii2008)
enjoy manga drawing with her Huion Kamvas 13 ( Violet Purple ).
👍 Conveniently connected directly to her Android phone* without a Laptop.😱😱
🚩 Thanks to technology, now she is able to focus more on her creativity on bigger view screen, draw directly on LCD screen surface.
📌 With HUION, digital drawing are simply possible with your Android* phone, Laptop, PC or Mac.
13 inch LCD monitor display tablet
Draw directly on screen.
Connect directly to: Android* / PC / Laptop and Mac
No more extra power source needed in connection with Laptop and MacBook
The tablet simply use the require power from Laptop
Easy to bring along with your laptop for group discussion at coffee shop
Bring it to beach, sea side where external power source is not available
Easily connect to power bank, travel charger to save your laptop power
Optional full feature Type-C cable is needed for connection your Android phone
Local warranty is only given to customers who buy from this local store and this website
Talk to us, clear your doubt, meet our friendly HuionSingapore team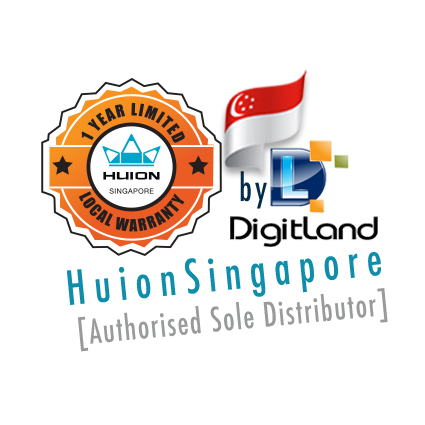 To buy officially Huion tablets at Huion Singapore Official Store with Local Warranty.

Click the link number to whatsApp us without adding contact number.
Please talk to us through : WhatsApp: +65 8159 8577
check out our promotion here..
Huion Singapore Official Store. Where you can buy officially with one year Local (Singapore) warranty.
Corporate Purchase: WhatsApp: +90926062
Featured Products

#HuionSingapore #HuionSingaporeDistributor #HuionTablet #Huion